Nureva in Higher Education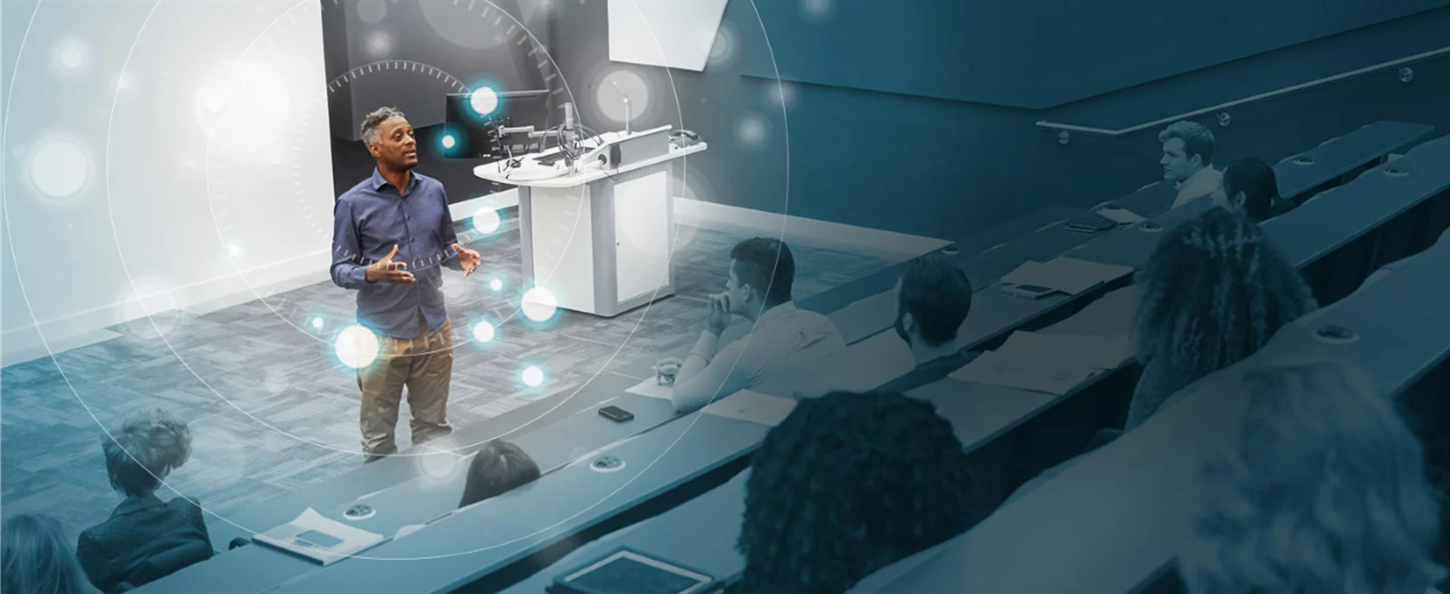 There is no doubt – higher education faces a rapidly changing environment. Discussions about in-class, online, synchronous, asynchronous, hybrid and HyFlex learning abound, as post-secondary institutions scramble to figure out how best to engage a partially or fully remote student population. Plans are made, then redone. Nothing seems to be normal or stable. How can IT managers and administrators safely educate in this changing environment?
An idea immediately comes to mind: select and deploy flexible solutions that meet a variety of needs. Nureva classroom audio solutions deliver flexibility, performance and more.
Nureva Audio is the easiest, most flexible way to outfit hybrid learning spaces on your campus. With Nureva's Microphone Mist™ technology, you get full coverage in all your rooms, without the need for lavalier microphones or complex and expensive technical setups.
With Nureva audio, teachers can teach like they always have, naturally connecting with students wherever they are. Students can hear and be heard whether they're sitting a distance away in a classroom or logging in from home or a dorm. And IT staff are spared the hassle of in-person visits and manual system calibration. It's classroom audio conferencing, built for the new reality.