Liftable et Retractable 135" Led Display... THE mobile solution for your large rooms!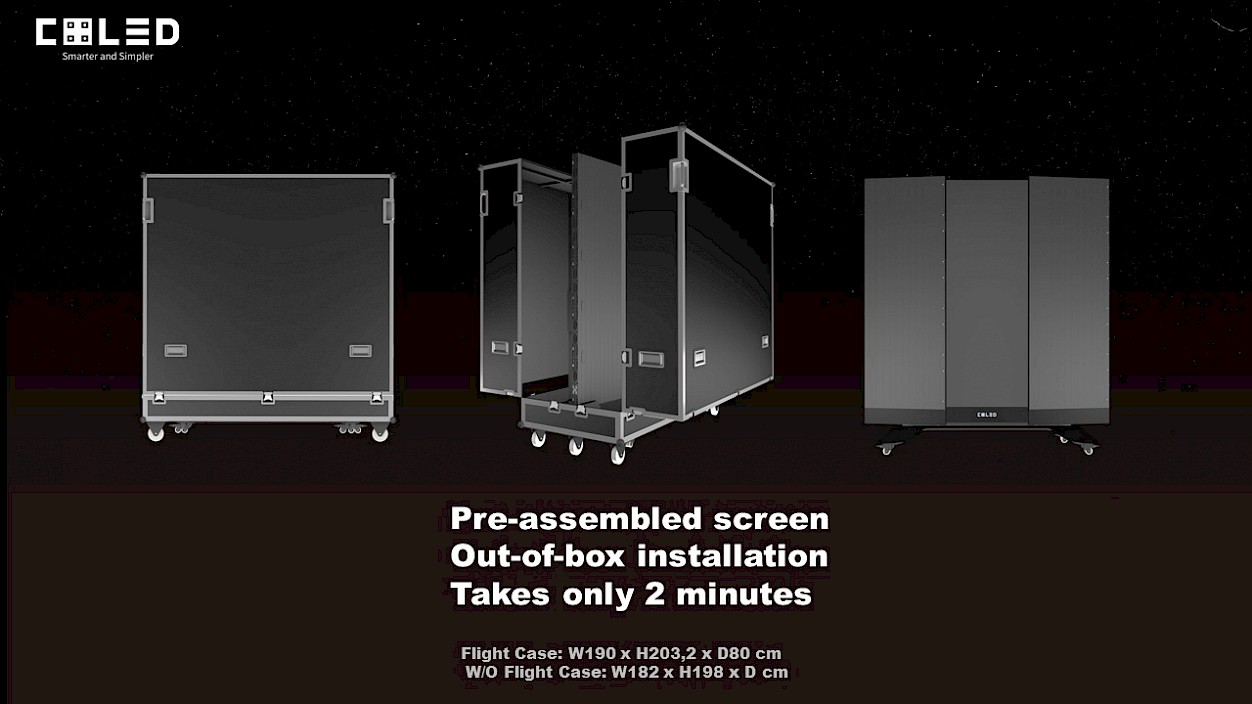 Looking for a display that's big enough for your high audience meetings, and mobile? You'll need a solution designed for flexibility - one that doesn't require compromise.
The X-BOARD FOLD folding and retractable screen is an all-in-one, mobile solution that gives you a 135" image! (300 x 169 cm).
Your presentations will ensure maximum visibility, whether in large rooms, auditoriums or even your lobby.
Thanks to CLT's patented hinges and lift system, the screen folds up for easy and compact movement, even in elevators or compact vehicles!
With X-BOARD Fold, you no longer need to equip every room with very expensive or too small screens. In 2 minutes, the screen is set up in the desired location. All-in-one solution, it can be used as a simple TV. Connect via HDMI, or wirelessly with the supplied WiFi button, and enjoy the LED quality: high contrast images and pure colors. Plus, IT staff is spared the hassle of on-site visits and manual system calibration.
CLT LED DISPLAY – Passion for Sturdy, Passion for Easy!